From D'vorah's Take-Action Journal & Course Creation Students
"I feel so at ease working with D'vorah. I love her gentle nature. She is an excellent teacher. She spells out everything in detail, walks you through step by step. She does not assume you're supposed to know this stuff already. She's not just a cheerleader. She rolls up her sleeves and gets in there with you.
I feel like she was holding my hand every step of the way – in fact, she was! I will continue to enroll in her programs because I'm sure I will be supported to follow through and celebrated upon completion! I love D'vorah and have always benefited from support of her programs."
-Debra Graugnard, author of Bridging the GAPS: A Journey to the Center of Your True Self

"My most frequent questions from students is: What is the best way to study anatomy and physiology? They have tried a lot of tactics but want something better. I explained that spacing their study and interleaving of topics for review was proven most effective for establishing memory and easing recall. They liked the concept but did not know how to put it into practice.
Listening to D'vorah speak about take-action journals, I thought that is what anatomy and physiology students need. But I did not know how to design a take-action journal. Then D'vorah offered her course "Create & Publish a Take-Action Journal."
Within 30 days of beginning the course, my take-action journal "Busy Student's Anatomy & Physiology Study Journal" was available for sale on Amazon. I was amazed at how easy she made this project with her interior template, design tips, software tutorials, cover formatting and steps for publication. D'vorah is a wonderful teacher and this is course that you should not miss."
– Margaret T. Reece, author of The Busy Student's Anatomy & Physiology Study Journal
***
"I have been an "in person" teacher and mentor for over 30 years and faced feelings of overwhelm as I transitioned into the digital world, until I found D'vorah. I am a terminal student and I have never encountered such a caring, thoughtful instructor and coach. She is not only very knowledgeable but has the talent to share that knowledge in ways that are totally understandable to the beginner through to the advanced student. Her constant encouragement and celebration of each student's accomplishments confirms her dedication to assist you to accomplish your goals and gives you the courage to create more success.
D'vorah has been my gentle lifeline in an ocean of technical trepidation.
Thank you D'vorah, you are AMAZING!!!"
– Dot Campbell, M.Ed. and author of You're Not the Boss of Me
***
"I feel comfortable asking questions and I know they will get addressed, either in the scheduled live webinars or within the Facebook Community. D'vorah even offers one on one coaching sessions if you need it! She's always ready to listen and give you guidance and her Facebook Group is so supportive by the community members and D'vorah herself. Her wealth of information and expertise to help you get your projects completed and published is priceless! She's always very motivating and encouraging to keep going. I highly recommend her Mastery Circle Program!"
-Lauryn S., Calgary, AB Canada
***
"I highly recommend enrolling in D'vorah's courses.You will be glad you did. She over delivers in every course. She is detailed in her teachings, which makes it easy to follow. Not only is she an exceptional teacher, she is very understanding and patient. I have learned so much from D'vorah. She has helped me to move forward to stay on track in starting my business.
I am in the process of creating a Take Action Journal, based on what I'm learning in D'vorah's Take-Action Journal course. This course has not only inspired me to create a Take Action Journal but also to write my book. She is an optimist dedicated to helping you. She is knowledgeable, has fantastic ideas, and is very creative and inspiring. Enroll in her courses, you will want to learn from a brilliant business woman like D'vorah.
– Luisa Falsetto, author of Create Your Own Abundance (Take Action Journal)
From D'vorah's Course Creation and Journal Publishing Clients

"This was done with ease and I was provided expert support every step of the way.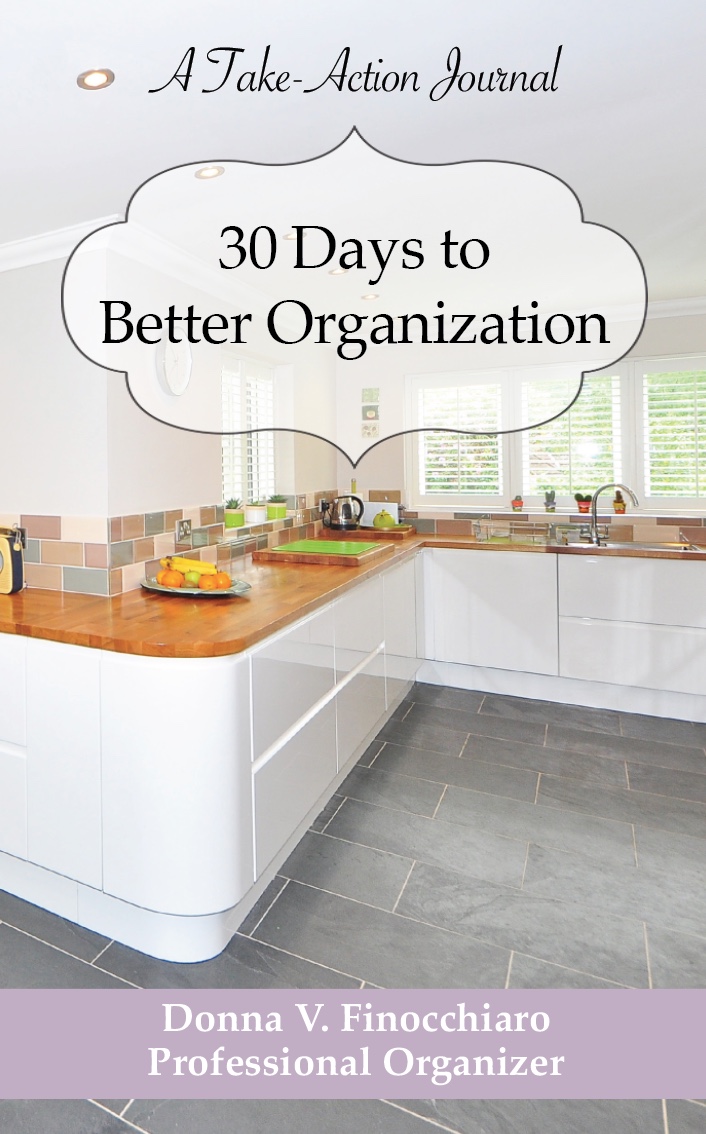 "It is my absolute pleasure to provide a testimonial on behalf of D'vorah Lansky, as one of her recent students. I enrolled in the journal publication program and can tell you that I was able to create my very first book in record time! This was done with ease and I was provided expert support every step of the way.
Once my book was published, D'vorah's add-on services helped me to promote my book from day one. You are going to love the book marketing strategies she offers.
D'vorah has the ability to help you take your dream of becoming a published author and making it a reality. I am a raving fan of hers!"
Donna V. Finocchiaro, Author: 30 Days to Better Organization: A Take-Action Journal

"The business and personal growth I've experienced, as a result of working with D'vorah, is hard to put into words! My income has increased dramatically, I am now comfortable with enrolling clients in my coaching programs, my confidence has had an enormous boost, and I feel on top of the world, knowing where my business is headed. D'vorah you've been pivotal in my development as a business owner and I'll be grateful to you forever!"
~ Liesel Teversham, author of No Problem: The Upside of Saying No!
***
"I have taken a number of courses and live webinars with Dvorah Lansky. I really enjoy her teaching style. She breaks everything down into logical steps with worksheets and easy to follow action steps. Dvorah doesn't just bring the knowledge but draws from personal experience what works and what doesn't, saving her students valuable time. She inspires us to take action and implement her teaching."
Agi Kadar, EDN, CES, Author of Are You a Gym Mouse
***
"Participating in the private coaching with D'vorah has already given me a return on my investment. Joining the program has increased my reach 100% and helped me pull together all my ideas and turn them into income producing streams by putting into place systems that will ensure my on-line educational portal grows over many years to come."
~ PaTrisha-Anne Todd, author of 7 Powerful Steps to Success
***
"I've been in the Insider's club nearly 3 years and it is definitely worth joining as D'vorah always over delivers and the group works together to help each other as we grow our businesses."
– Sue Massimo, author of Gymnastics Psychology: The Ultimate Guide for Coaches, Gymnasts and Parents
***
"After I wrote and published my book, How Healthy Is Your Doctor?, I spent the next few, frustrating years trying to learn how to reach more readers, and help more people, with my message of self-empowerment in health. I was close to giving up when I heard D'vorah Lansky talk about how creating an online course, based on the content of one's book, can bridge the divide between a book and its intended audience, creating engagement and providing a deeper, more meaningful experience.
When D'vorah gently invited me to participate in her private coaching and implementation program, I knew it was for me! Our first session, was music to my ears. Instead of coming away feeling overwhelmed about "having" to do a whole bunch of stuff, every day, on multiple fronts, we crafted a simple and eminently do-able plan for me, to focus on 3 "prongs" of my business. By creating consistency; and by creating a system I could look forward to enacting instead of dreading it; and by preserving all of the precious time in my life I have come to thrive upon (I'm retired from my emergency medicine practice, after all!).
If you have a goal in your life that you're having trouble reaching, look to someone else who's been there, who can help you quit floundering and move forward—with information, with inspiration, with ideas (or as in my own case in participating in private coaching with D'vorah) with personalized direction."
~ Dr. Kathryn Collins, author of How Healthy is Your Doctor? and creator of FindBetterHealth Learning Center
***
"Over the course of 20 years as a United States Air Force officer, of which 12 consecutive years were spent working at the Pentagon, I had the opportunity to work for some of the top general officers in their leadership capacity at various bases throughout the U.S. D'vorah Lansky is a marketing expert, bestselling author and online marketing wizard. In my experience she is without a doubt, one of the best leaders I've ever worked with because she is disciplined, in her craft, provides a vision for your business, has high integrity and knows how to put teams together that work effectively. I highly recommend if you're an author, coach, speaker, entrepreneur or organization in need of a marketing wizard, D'vorah Lansky is who you need to know."
~ Paul Lawrence Vann, author of Living on Higher Ground
***
"For the last 10 years I have participated in many business-building trainings and had one-on-one sessions with some high-level business coaches. I can say without hesitation that my sessions with Dvorah Lansky have been the most organized and insightful, with spot-on suggestions that include practical details for implementing her suggestions. D'vorah really knows the business of marketing books. She also has the patience, kindness and insight to guide authors in building a business and making money with their books. I deeply appreciate D'vorah's generous sharing of her wisdom and expertise."
~ Dr. Judith Boice, author of The Green Medicine Chest: Healthy Treasures for the Whole Family
***
"I never dreamed I could achieve so much toward my online business as I did when I started coaching with D'vorah. The concepts I've learned in her courses are very helpful, practical and focused, but the one-on-one support took that learning to the next level. The inspiration from D'vorah pushed me to more fully develop plans for my web design business. It was the warmth and joy D'vorah brings to everything she does that kept me going as I formulated my goals and strategy. I highly recommend working with D'vorah one-on-one, to anyone who is serious about achieving success in their online business in a nurturing, focused virtual environment.
The experience with D'vorah will change your life! I go away from each session feeling renewed, but with action steps I can act on. I never dreamed I could achieve so much toward my online business as I did when I joined D'vorah's program."
~ Donna K. Fitch, author Book Blog Designer
***
"D'vorah has a keen understanding of how to break things down into easy, manageable bits of information that make it possible for me to take action. I often feel as if I'm racing to keep up with technological developments. She helps me keep them manageable. Equally important, D'vorah catches me when I'm about to wander off into tangential projects that would slow down my progress on critical activities in current projects. I appreciate all that she has done for me so very much."
~ Susan Sherayko, author of Rainbows Over Ruin and CEO of Build a Dream Academy
***
"I don't think I've ever gotten so much done! It's because I'm motivated and am spurred on. D'vorah, you've laid out road maps for us in a variety of areas, which allows us to learn and grow exponentially. This is the best investment that I've ever made for myself and my business! D'vorah is the best Book Marketing Coach on the planet. If you want to make a business out of your book, D'vorah will help you take those steps."
~ Connie Dunn, author of 10 Ways to Develop Characters
***
From D'vorah's Students
"D'vorah Lansky is a Master Teacher! The Pinterest for Creative Entrepreneurs course enabled me to create my Pinterest Business Account. D'vorah breaks down the class into easy manageable modules. I have been able to develop and grow my Pinterest business account: Lighten Up and Thrive with confidence, by following the action steps in D'vorah's program."
– Jerri Eddington, Ed.D. and Bestselling Author
***
"D'vorah's teaching style and her bite-sized steps make it fun and easy to learn. I am currently learning more about how to create impressive graphics in Canva using her Enhance Your Business With Colorful Graphics course than I have learned in the past four years of doing it on my own! I am also learning how to create a five-day challenge by taking her Create an Online Training Program course.
My favorite part of D'vorah's training is the way she gets to know her students and supports them in growing their businesses. She offers excellent course — definitely worth checking out!"
– Karyn Almendarez, author of Tragedy's Treasures: A Mom's Journey Through Grief
***
"In the past I invested in many other programs and still did not know how to create, deliver, and market my own course. But, after working only 2 months with D'vorah's worksheets and worksheets I identified the right topic for me, developed my content in an organized manner, set up my online classroom and have a marketing plan that is working. I will teach my first "30-Day Challenge: Craft Your Plan for Learning Physiology" this summer to a group of my followers at Media Science Navigator."
– Margaret Reece (Author and PhD)
***
"D'vorah's programs are resource rich and have given me the clarity, confidence and courage to put a marketing plan together and have fun implementing it. Through her teachings I've created a launch video for social media, recorded readings of some chapters, and am in the process of implementing more of what I've learned from participating in her programs. D'vorah provides expert guidance along with informative, tips, tools and techniques to help you promote your book and get great feedback from doing so. I highly recommend any author to connect and engage with D'vorah's work."
~ Anne E. McGhee, author of Confidence Within
***
"D'vorah Lansky's Challenge Experience Program has been wonderful on many levels. She is someone who takes her students gently by the hand and walks with us every step of the way. A great list-building tool, this course combines the fun element of an art project with the practical information that lets you demonstrate your expertise. In a world of yawn-yawn marketing tactics, this is the most engaging way I've found to create an offer for my audience. And the best part…Create it once and its evergreen!"
~ Uma Girish (Grief Guide, Dream Coach and Author)
***
"D'vorah Lansky is the "go to person" for authors to learn how to create and market training programs and books. She is organized, easy to understand and an outstanding coach and mentor."
~ Leah Ruby, Host of the Filling Your Soul Podcast
***
"Each time I take a class from D'vorah, I receive much more than I expect. She delivers the goods—and then some. Her expertise on the topics of book and course marketing are unsurpassed. In addition, the materials she presents are well organized and easy to follow. I've taken several courses with D'vorah, and the same level of quality and caring is delivered in each.
The "Virtual field trips" D'vorah takes us on showcase her Masters in Education. She knows that telling AND showing adult learners is much more effective than just telling them how to execute new skills. This is how she goes beyond just telling students about needed skills—she shows you how to do it! Plus, D'vorah promptly answers questions during lessons and in our private discussion forum. She offers her support, and she follows through.
Finally, I want to add that D'vorah is patient, warm, fun-loving and friendly. I like her teaching style. She walks her talk about building relationships with clients. She is a role model for me, and it is my honor to know her. I strongly recommend D'vorah's courses, and I joyfully give her a five-star rating.
– Jordan Gray, Author of The Seventh Major Understanding—A Message of Awakening
***
"D'vorah takes a very complicated, intimidating process and breaks it down to easy, step by step actions that create momentum and excitement. Thanks to D'vorah and my fellow participants I have come to accept that the knowledge I take for granted is not necessarily common knowledge to others. I discovered I have a lot more to share than I realised and I am excited to create ways to share it with a larger audience. Throughout this challenge process I had an Aha moment 'To be a good coach you have to be coachable.' Thanks to D'vorah for insisting on action steps and completions that benefit me as a student and as a teacher to be, at the same time, the encouragement to trust where I am on the journey."
~ Trish Dennison, author of Sticks and Stones May Break my Bones but Words can Hurt Forever)
***
"I enjoy D'vorah Lansky's personable approach and clarity of style and purpose clearly demonstrated in her coursework. One feels her passion for teaching. D'vorah is obviously a born teacher and loves assisting people at all levels. I feel I have so much to learn from her!"
Carmel Liertz, performance coach at PerformanceConfidence.
***
"D'vorah your course far exceeded my expectations and left me excited about the possibilities for the future of my book! This course gave me a lot of hope that my current book can have a far greater influence. Even more, it gave me the tools I needed to get my writings in the hands of others in a more usable and personable form.
D'vorah, you obviously have the ability and experience to get your writings or ideas in the hands of countless numbers of people and you were able to relate to the class in a way that everyone believed it was possible for them to do so as well. The handouts you gave for each class or module made it possible for all of us in the group to see how our writings could be transformed into a class as well. You inspired me! You gave me numerous practical tools. You caused me to believe that the best is ahead for both my book and hosting a class based on it. I only hope others will take advantage of this and similar classes you offer in the future."
~ Admiral Dewey Sanders (author of 60 Minute Guide to Fabulous Aging: Live Long, Healthy, Happy and Young)
***
"I love the way the program is designed to take the student through the process of creating a 30 day challenge step-by-step. The lectures are clear, concise and easy to understand; the workbook is nicely designed, easy to follow and moves you nicely from one step to the next; the course platform is very easy to use; the bonuses have been very valuable; and the support around the program has been amazing. It's been one of the best experiences I've had with a program like this and I've taken a lot of them on various topics over the last 2 years while I've been developing my online business. I truly have nothing negative to say about this program."
~ Lisa Marie McNally (Co-author of Divorce: Taking the High Road)
***
"I LOVE the Create an Attractive Online Classroom course!!!!! I especially love that you're demonstrating how you're building your new design trainings… and I LOVE seeing your creativity and aesthetics! So vibrant and luscious!
This course is EXACTLY what I needed, and I'm enjoying going through the bite-sized steps. It's made me fiercely determined to go through the lessons and open my school. I do, indeed, have a first class in the works…an ART class…that I'm going to offer for free to build my list. As soon as it's ready, you'll be the first to know!"
– Rena Tucker, Artist and Blazing Palette Founder
***
"This program is inspiring as well as informative. D'vorah has created a community of supportive learners. Her live calls and written guides helped me polish my presentations and ensure I had all the necessary parts. Her advice about technology is invaluable. Can't wait to go public!"
– Janet Wahl (Author of Discover the Messages in Your Dreams with the Ullman Method)
***
"D'vorah, your sensitive, helpful guidance shined through at every step, from the makeup of the course, to your verbal presentations. And your positive influence even spilled over to the Facebook group, which offered an additional tool for connection and support. Thanks so much for all you do for us author- and teacher-preneurs."
~ Jerry Waxler (Memoir coach and author of Memoir Revolution)
***
"What I've enjoyed the most about the Challenge is how D'vorah demystifies aspects we may be finding daunting. She has technical knowledge which she relays with great clarity. Her teaching is full of warmth and heart. She takes the process of creating a course and breaks it down into actionable steps – and each step always feels 'doable', so that her students don't feel overwhelmed. She never assumes a level of internet or technical expertise her students may not necessarily have."
~ Lorna Fergusson (Course Title: Believe you can write – four steps to discovering your potential)
***
"Taking a training course by D'vorah Lansky is like eating Belgian chocolate-covered multivitamin gummy bears. Rewarding, delightful, and good for you too! My imagination and motivation has been ignited. D'vorah promises step-by-step training and she delivers! She is thorough, patient, and cares about each individual in the program. She is committed to our success as students. I'm excited about the possibilities and highly recommend all of the D'vorah's training programs. Well worth the investment."
– Tracy Crookston Tennant, Mother of ten and Etsy Shop Owner @NerdyMomsRock
***
"There are so many ways to build an online course, but they are all about the software, not the contents! D'vorah Lansky's 30-Day Challenge for Authors program has all the critical elements you need to determine what your course should be about, how to present it in an easy to understand format, and most importantly – how to make money doing it! D'vorah's excellent advice was just what I needed to create the online course to accompany my book, The Author's Guide to Audiobook Creation. Within weeks of completing D'vorah's course, I was presenting to the largest Independent Book Publishing group in the world!"
~ Richard Rieman (Author and Audio Book Producer)
***
"This program has been just what I needed to get my course up and running! The day-to-day action steps keep me accountable as I build my course. They offer insight and suggestions to help me map out my course and build it in small manageable chunks. The weekly support trainings with Q&A offer the just-in-time support that I need, as well as insight and guidance on moving forward. Networking opportunities as well as a community for support and review is provided through the Facebook Group. If you have a course you would like to build, Dvorah's 30-Day Challenge and personal support and guidance will help get you there!"
~ Tammy L. Jones (owner of TLJ Consulting Group, LLC – Mathematics & Technology Consultant)
***
"The program is inspiring, well-organized, fun and focused, and it delivers results! The trainings, the action steps, and the resources are all super valuable. The workshops enable you to learn things you want to learn quickly and painlessly, in a very short amount of time. D'vorah Lansky is a wonderful teacher, and the whole group just seems to love her. An excellent course for authors to create a foundation for their marketing strategies. Highly recommended!
I have made so many amazing friends, who are so mutually supportive. There is an amazing feeling of trust, sharing and safety in the group. The group keeps me focused when my goals start to feel overwhelming. We can work at our own speed and there is time to gain focus. Dvorah amazingly is there to answer every question with knowledge, experience, love, grace AND prosperity. Since people are working on different things, it opens up possibilities I never would have considered before."
~ Jill Ronsley (Author of 10 Steps to Publish and Succeed)
***'
"I am currently enrolled in D'vorah Lansky's Create An Online Classroom course. This is my second course with her. I've found D'vorah's courses to be straight forward, clear, easy to use and of great value.
D'vorah goes out of her way to make sure the content is delivered in manageable amounts that are conducive to learning and the logistics associated with the course are not an impediment to learning. I also like how she delivers her content using audio-visual and written formats, including guides, check-lists and templates. She has been a great role model for me personally.
I am now building my first course in conjunction with D'vorah's current class and look forward to launching multiple courses of my own."
– William McPeck, MSW, CWWPC, WLCP Employee Health and Wellbeing Thought Leader and Strategist
***
"The BEST decision I have ever made was signing up for D'vorah's Book Marketing Challenge! D'vorah is incredibly generous with information she provides. Being a part of her Facebook Group, I no longer feel so alone. I'm surrounded by incredibly talented authors in every genre, who are always willing to lend a hand and answer any questions I may have. The support, kindness, and generosity in her group is amazing! I have met so many incredible people, and though I have never seen them, they are such kindred spirits that I think of them as friends. I honestly have no words to express my gratitude to D'vorah and the group. I do not know what else I can say to convince you that if there is one thing you wish to do for yourself as an author, illustrator, or publisher, you should take on one of D'vorah's many challenges and join her incredible group."
~ Mili Fay, Creator of Animals In My Hair
***
"I was blessed enough to meet D'vorah very early in my author career and I am now honored to call her one of the most inspirational mentors I have ever known. When I was naive to the author world D'vorah gently assisted me through the basics of building an online platform worthy of hoisting me to great heights. Then as I researched, learned and grew my knowledge to that of an experienced book marketer, D'vorah stood by me to guide me to the most efficient use of all the information I had gathered. Now she is my focus, my sounding block, we share ideas that are priceless. If you have any doubts about any of D'vorah's wonderful programs, stop doubting and go for it. The knowledge and experience you will gain along the way is absolutely priceless!"
~ Sara Hathaway, author of Day After Disaster
***
"D'vorah's marketing courses have made such a difference in my success and confidence as a business owner. I learn so much from D'vorah's programs and am always impressed with the organization of the resources, supportive community, and the action steps that D'vorah's programs provide."
~ Gina Akao, Owner of WritingandEditingToday.com