Celebrate Kindle Author Janet Bristeir
Author of the new Kindle Book: Medical Tourism Travel & Health Insurance Coverage: Critical Facts -A Transcribed Conversation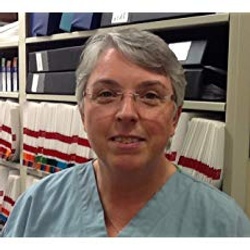 About Janet: Patient safety was always my biggest concern in the Operating Room; it was my responsibility to ensure that the patients were safe during every procedure. Now as an Author and Speaker, I share my clinical experience as a Registered Nurse, regarding Patient Safety, Quality and Risk Management. I have been searching for a company that provides insurance for Medical Tourists for many years. None of the big Travel and Health Insurance companies provide this type of policy. I recently found a company in Canada that provides coverage and benefits for medical tourists and their companions. The following is a conversation I had with Adele Kulyk, CEO and Founder of Global Healthcare Connections Inc®
About the Book – Medical Tourism Travel & Health Insurance Coverage: Critical Facts – A Transcribed Conversation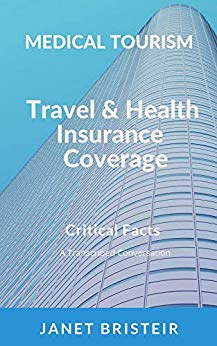 Before going anywhere abroad as a regular traveler, you need to check if you require a visa or a series of vaccinations, and ensure you have travel insurance. If you are going to be a medical tourist, (you plan to pay to have surgery abroad) you have to make sure that you have the right kind of health and travel insurance. You can't assume that regular travel health insurance will cover you if you have surgery, especially if something goes wrong because of the surgery. You have to look into whether the health insurance you get for the travel will cover your surgery, possible complications that may arise and any medical follow-up needed on your return home.
About the Surgery for Sale! Medical Tourism Book Series
My books are aimed to help those living in chronic pain or looking for low-cost surgeries. Medical Tourism is a growing market, which is a lure and a gamble all at once. I encourage people to do the research and ask questions, to be informed, as they seek timely, economical, and safe surgery abroad.
Additional books published by Janet during the course of our Kindle Creation Challenge program.
Title: Medical Tourishm: Your Pre-Surgery Checklist and Workbook