In this post we celebrate the publication of Donna Finocchiaro's journal, 30 Days to Better Organization: A Take-Action Journal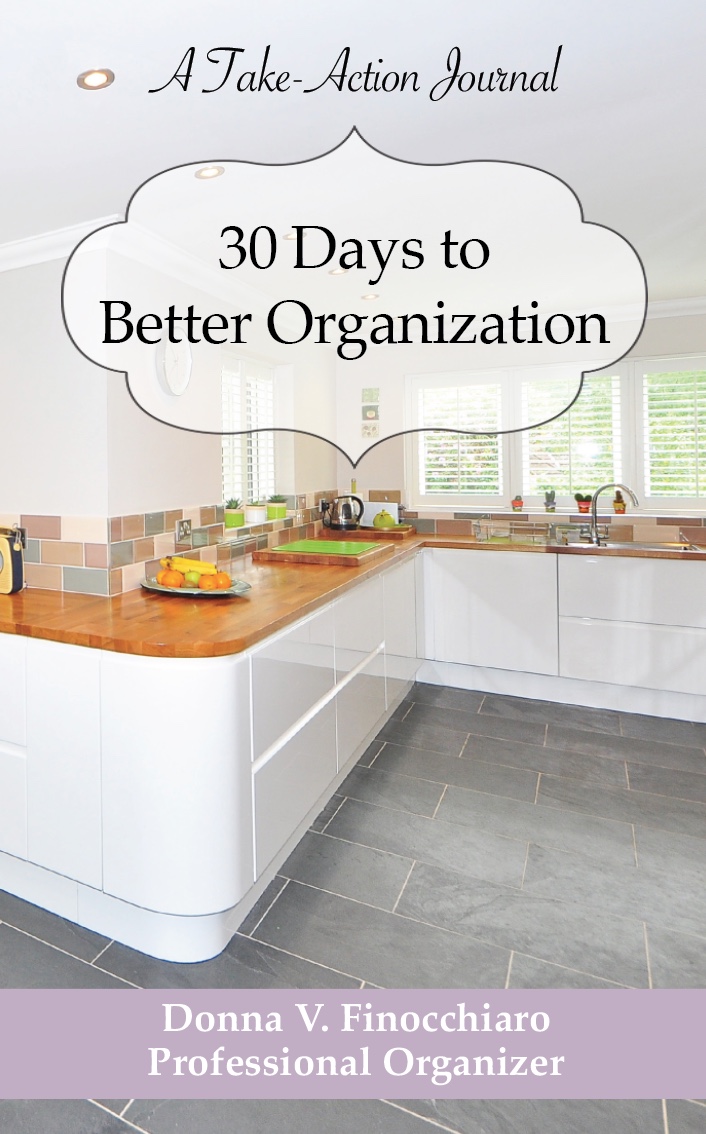 About Donna's Journal: This 30-day journal is designed to help you become more organized, by taking on small projects or tasks each day as new habits are formed. You will have opportunities to celebrate your successes throughout this journal, as you become inspired to motivate others!
About Donna: Donna is a professional organizer and the owner of Lotus Transitions, (www.LotusTransitions.com) where peace of mind is her number one priority. She created her company to help navigate the challenges that come with transitioning from one home to another. What sets Donna apart is her ability to transfer her lifetime of experience in all areas of her business. Since 2004, Donna Finocchiaro has assisted more than one-thousand clients.

Testimonial from Donna about D'vorah's Journal Publication Program:
"It is my absolute pleasure to provide a testimonial on behalf of D'vorah Lansky, as one of her recent students. I enrolled in the journal publication program and can tell you that I was able to create my very first book in record time! This was done with ease and I was provided expert support every step of the way.
D'vorah has the ability to help you take your dream of becoming a published author and making it a reality. I am a raving fan of hers!"
– Donna V. Finocchiaro, Author of 30 Days to Better Organization